Thor 18 Station Turret Punch with layout table and Adjustable Fence
$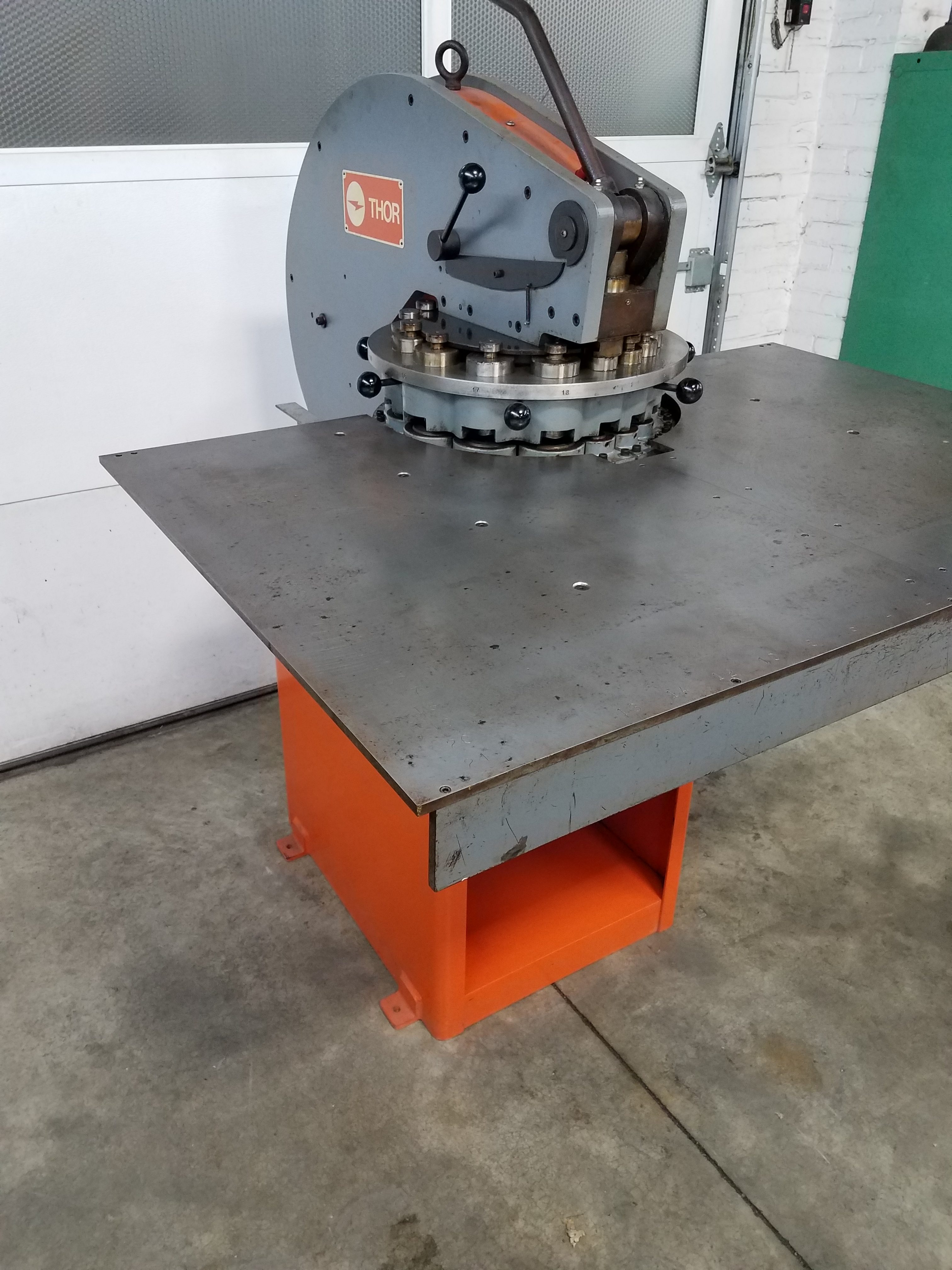 US made.
Thor Tool and Die Company.
Model 2018
18 position
1 lever unlocks both top and bottom platter for indexing. .
Platters are coupled with chain and sprockets.
Works very Smooth and Efficiently
Small hole is 1/8″ – large hole is 2″
17 ton. Hand operated Punch
48″ wide table Layout table.
With 1″ grid scribed vertical and horizontal ,to use with adjustable fence
Comes on factory stand.
Thor 18 Station Turret Punch with layout table and Adjustable Fence
$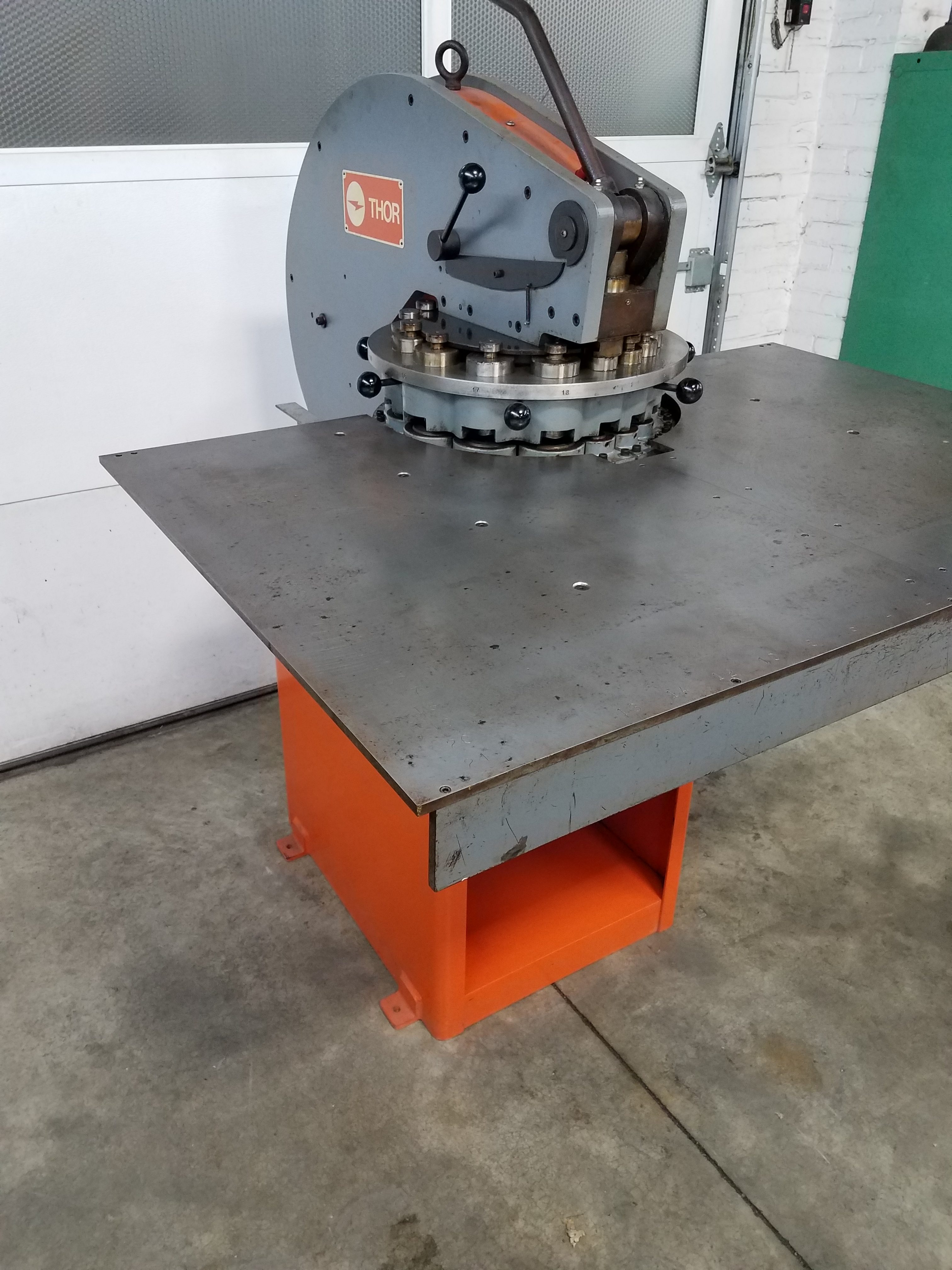 US made.
Thor Tool and Die Company.
Model 2018
18 position
1 lever unlocks both top and bottom platter for indexing. .
Platters are coupled with chain and sprockets.
Works very Smooth and Efficiently
Small hole is 1/8″ – large hole is 2″
17 ton. Hand operated Punch
48″ wide table Layout table.
With 1″ grid scribed vertical and horizontal ,to use with adjustable fence
Comes on factory stand.